AMERICA, AMERICA (1963, Elia Kazan)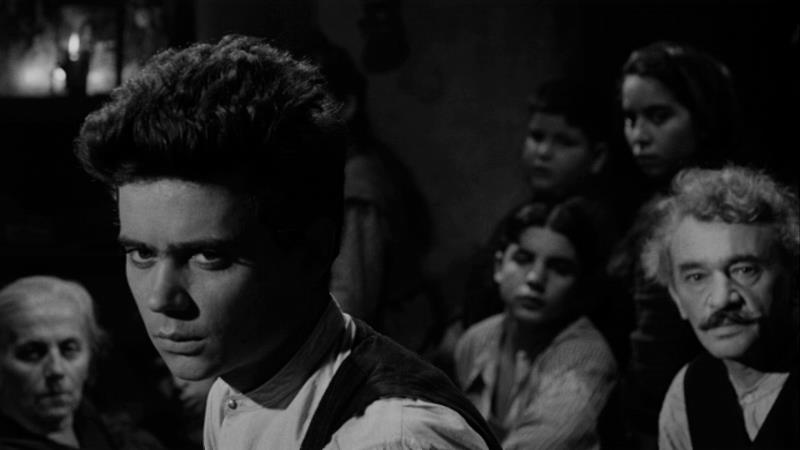 Obsessões pelo Sonho Americano.
O filme preferido de Elia Kazan entre todos os que realizou, AMERICA, AMERICA é um título essencial para a definição do tema da emigração no Cinema — à semelhança de THE IMMIGRANT (O IMIGRANTE, 1917, Charles Chaplin) ou WEST SIDE STORY (1961, Jerome Robbins, Robert Wise) —, cuja história da tortuosa viagem de um jovem aldeão grego (Stathis Giallelis) até à prometida vida venturosa nos Estados Unidos é servida por uma narrativa de ambiências épicas e pela soberba direccção de fotografia de Haskell Wexler.
American Dream obsessions.
Elia Kazan's own personal favorite film, AMERICA, AMERICA is an essential work for the understanding of emigration in Cinema — just like THE IMMIGRANT (1917, Charles Chaplin) or WEST SIDE STORY (1961, Jerome Robbins, Robert Wise) —, which through the account of a young greek villager's (Stathis Giallelis) sinuous journey, to a promised wealthier life in the United States, fits out a narrative of epic atmosphere and Haskel Wexler's stunning cinematography.
. Ficha Técnica / Credits:
| | | | |
| --- | --- | --- | --- |
| Realização e Argumento / Directed and Written by | | | Elia Kazan |
| Produção / Produced by | | | Charles H. Maguire |
| Fotografia / Cinematography by | | | Haskell Wexler |
| Música / Music by | | | Manos Hadjidakis |
| Elenco / Cast | | | Stathis Giallelis (Stavros Topouzoglou), Frank Wolff (Vartan Damadian), Harry Davis (Isaac Topouzoglou), Elena Karam (Vasso Topouzoglou), Lou Antonio (Abdul), Paul Mann (Aleko Sinnikoglou) |
| Ano / Year of release | | | 1963 |
| País / Country | | | EUA / USA |